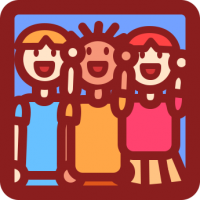 Our mission as developers and players is to improve the lives of animals and people that care about animals. Work with us! If you have any suggestions on how to achieve this mission. Contact us here.
How does playing help real animals?
We are working with Dog Gone Seattle and Seattle Humane to make a real impact. Both of these shelters do amazing things by buying animals in high-kill shelters about to be euthanized. Once brought to Seattle, the animals get trained and eventually adopted!
We have plans that we want to roll out by the end of the year if we get enough funds. I can't wait to show you what we're doing! Please be patient as we get started. Playing will help us test the game on multiple devices and expand our audience to make sure we can help as many pets as possible!
Additionally, read our mission to learn more about our long-term plans.
What animals are in the game?
At the moment, we have a cute little Corgi. Look forward to more! We chose to limit the number of animals during early access to be able to test the game faster and make it a more enjoyable experience. Additionally, it is very challenging work making animations and costumes for our animals. If you are interested in helping, let us know!
I love cats, see my cat Itty-Bitty, so YES – there will be cats in the game! We are struggling with development of it though 🙁 so it will take time and we've decided to expand the game in other ways first.
How can I help even more?
Give us a 5-star rating on the App Store or Google Play. If we have a high rating and a lot of users, more people will download and we will get more help for our mission!
Share the game as much as possible. We are a young company and don't have much marketing budget. Any pet lovers you can get to subscribe to people will help a bunch!
We are looking for passionate players to subscribe to our testing phase. You will get updates earlier than everyone else and be a part of a community truly passionate about making this game better. It will be fun. Please contact us here to get more info.
I want to help animals, but this isn't my type of game. Can I still help?
We understand that Rescue Pets is early in the development phase. Please stay connected to us in social media to see our impact on shelters over time and future projects that will be more suited to your taste.
Contact us and give us feedback on what changes we could make to make you love the game or what type of game you would be interested in. This will help us with future projects.
Can you think of any friends that love animals? Telling as many people as possible will help us save even more animals.
You can also buy our merch, donate to us, or donate to shelters directly.
Does the game model real animal shelters?
At this early stage in development, we decided that fully modeling a real shelter would be too costly and early prototyping showed us that people wanted to focus on one dog. As funds start coming in and the community desires more shelter simulation features, we will add these appropriately.

In the meantime, the simple version we've created is attempting to raise awareness on what shelters need, such as donations from people like you. As we get closer to launch we will be adding more features to help you learn about real shelters while playing. Please send us ideas on how we can help raise awareness together.
I own a business that helps animal, too. Can we connect?
Of course! Please contact us. We would love to partner with more animal-loving businesses. 
If you are an animal shelter or a non-profit, it might be possible for us to do an in-game special event to help you. Let us know what your needs are and how we can help!